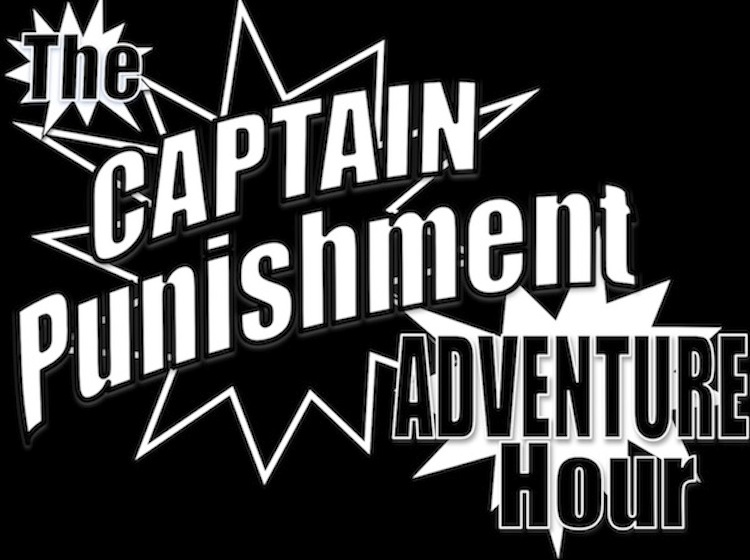 THE GOD FEARING SIMPLETONS OF SKAGG CITY ALONG WITH THE MY DONG LOW WEE CORPORATION VS. CAPTAIN PUNISHMENT!
PART 3: COURT IS NOW IN SESSION!
Still smoldering from their explosive encounter with new anomaly Abel "Combust-Able" Carrington our heroes Captain Punishment and Special Agent Larry Lardman find themselves in even more trouble. Their current, eruptive antics get the attention of the COURT APPOINTED, SUPER NATURAL AFFAIRS CHANCELLOR, for the 4th district of ROBUST COUNTY, also known as MAGISTRATE MELANCHOLY.  This no nonsense judge puts Punishment on trial for numerous offenses and our hero soon learns that this 'man of the law' is not to be trifled with. Will Punishment get a fair shake in the Magistrate's unconventional digital courtroom or will the looming threat of Dr. Intense ruin it all…?
THIS ISSUE WAS:
WRITTEN BY:
MAC WELCH
 ILLUSTRATED BY:
TONY PERRY
 INKED BY:
EMILY O'CONNOR
RJ BATLLE
JEREMIAH JURKIEWICZ
 COLORED BY:
AMBER MALOTT
MIKE HORTON
 LETTERED BY:
MICHAEL HAGINS
KEVIN VOSS
 EDITED BY:
MICHAEL HULL
 PUBLISHED BY:
BRENDA WELCH
THIS ISSUE WAS RECORDED AT:
PLAIN TRUTH ENTERTAINMENT RECORDING STUDIO, NYC.
AND ENGINEERED BY:
STEVE SOLA AKA THE MIX KING (YEAH!)